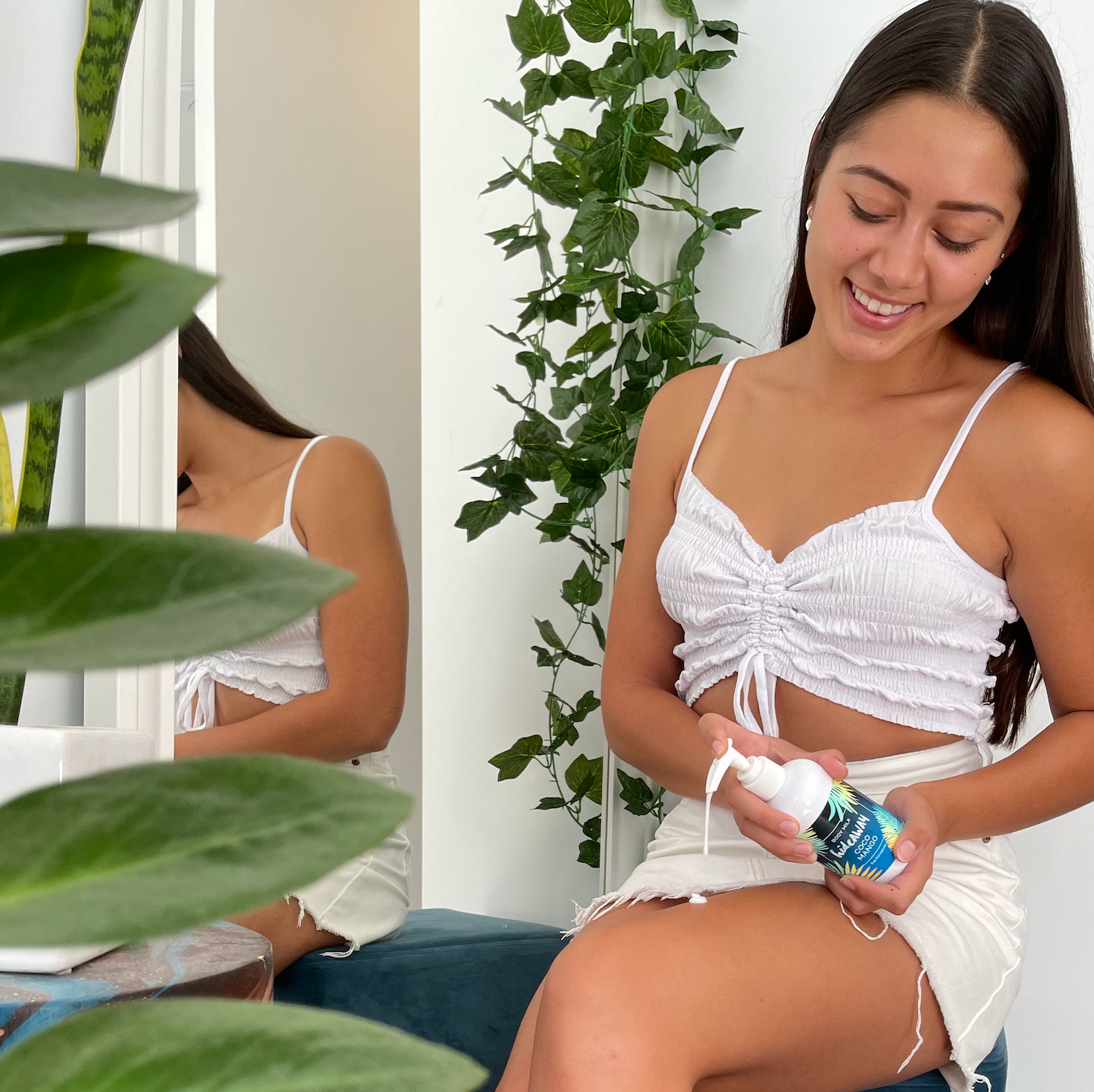 The Top 3 Hero Ingredients in our Body Milks and their benefits!
Our Body Milks are a light and luscious moisturiser that will leave your skin feeling soft, silky and repaired! 
Here are the top 5 benefits of our Body Milks as a result of their amazing hero ingredients!
1. Macadamia Oil 
Our Body Milks are rich in Macadamia Oil which helps the product to quickly absorb into your skin! Macadamia oil is also full of fatty acids (such as Omega 6, 7 and 9) which are known to be very moisturising, regenerating, restoring and helps to soften the skin while fighting against the appearance of fine lines and wrinkles! 
2. Jojoba Oil
Second to Macadamia Oil is Jojoba Oil! Known for its antibacterial properties, Jojoba Oil also helps to promote skin radiance by repairing damaged cells with its Vitamin B and Vitamin E complex! Jojoba Oil is also known to penetrate the skin leaving it deeply nourished!
3. Avocado Oil
Avocado Oil is great for the skin! It has anti-inflammatory properties and is also known to maintain skin hydration! The oil is very high in fibre and FULL of multivitamins such as Vitamin A, C, K and B6! Not only does it promote collagen content in our skin but it also helps minimize environmental damage!
This ultimate trio brings you the most luscious, lightweight moisturiser that not only absorbs quickly into your skin, but will also leave you deeply nourished for hours on end!
Our top selling Body Milks
Vanilla Caramel is enriched with sweet and salty buttery caramel, this scent is balanced perfectly with rich, creamy vanilla, coconut and tonka bean.
2. Black Sugar                  
The big sister to our Pink Candy fragrance - Black Sugar is an Intoxicatingly sweet delicate combination of patchouli and soft white florals, complemented perfectly with base notes of smooth vanilla and a hint of coffee and sweet Jasmine.
3. Pink Candy
Pink Candy grabs you out of adult life and throws you back to the good old days when life was so darn sweet! Fresh, yet warm and tender, this romantic scent combines the fruity top notes of strawberry, raspberry and citrus with indulgent vanilla and white musk and a hint of cotton candy. Playful and mischievous– it's perfect for every day!
Want to shop our Body Milks?
Click here to shop now!
Shipping & Processing Update Thanks SO MUCH for shopping with us during our 4th Birthday Sale! Update April 1st: The team has made AMAZING progress and we've shipped over 80% of all orders over...
Read more